At Access Interpreting, LLC we aim to bridge the often frustrating and many times destructive communication gap that divides multi-lingual communities. Language barriers often separate us not only from information but from each other. Our mission is to make connections that facilitate communication among members of our community.
We currently provide On-Site Interpreting Services for Pasco, Pinellas, Hillsborough, Manatee, Sarasota, Charlotte, Polk, Hardee, Desoto, Orange, and Lake counties. We also offer Telephonic and Video-Conference Interpreting Services nationwide.
NEED AN INTERPRETER, LIKE, RIGHT NOW?
Dial in to an interpreter in minutes*
Use the Dialer to select your language pair and specialty
Or, you can call in from a landline or cellphone. Dial (941) 253-2573, enter your unique PIN, and select your language.
*On-Demand Services are available with Basic+ and Premium Service Plans. Calls charged on a per-minute basis.
NEED AN INTERPRETER FOR A FUTURE DATE?
Use the Scheduler to book your interpreter in less than a minute
Login to accessinterpretingllc.interpretmanager.com with your account email and password
Navigate to the Appointments Tab
Select Create New Appointment and fill out the customizable form
Tips: Try bookmarking the portal in your browser of choice!
Additional languages may be available upon request
Affiliations and Certifications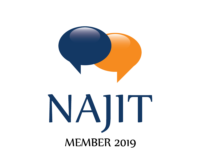 We require all interpreters to obtain their HIPAA Awareness training certification (and optionally their HIPAA Security training certification) to satisfy the training requirement under HIPAA and to provide proof of training.
We render reliable and valuable language services in a professional manner in legal, medical and business settings.
Stay up-to-date with the latest information on interpreting, translation, linguistics and everything in between.
Blog Articles
Daniel Hill
In the past several weeks the eyes and ears of [...]
Daniel Hill
In this article (and accompanying video), we look at a few simple questions that can make visiting the Doctor's office go much smoother for all involved.
Daniel Hill
Publishing note: This article is an adaptation of the instructional Haitian Creole video on Zoom meetings (available with English subtitles) found above. Hope you find it helpful!