At Access Interpreting, LLC we aim to bridge the often frustrating and many times destructive communication gap that divides multi-lingual communities. Language barriers often separate us not only from information, but from each other. Our mission is to make connections that facilitate communication among members of our community.
Additional languages may be available upon request
Affiliations and Certifications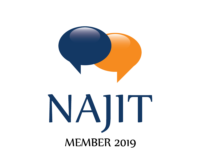 We require all interpreters to obtain their HIPAA Awareness training certification (and optionally their HIPAA Security training certification) to satisfy the training requirement under HIPAA and to provide proof of training.
We render reliable and valuable language services in a professional manner in legal, medical and business settings.
Stay up-to-date with the latest information on interpreting, translation, linguistics and everything in between.
Daniel Hill
In this article (and accompanying video), we look at a few simple questions that can make visiting the Doctor's office go much smoother for all involved.
Daniel Hill
Publishing note: This article is an adaptation of the instructional Haitian Creole video on Zoom meetings (available with English subtitles) found above. Hope you find it helpful!
Daniel Hill
This article is an English adaptation of our Haitian Creole informational video. The purpose of the video is to help members of the Haitian-American community understand the ins and outs of legal depositions.