Our growing team of qualified, friendly freelance interpreters is dedicated to providing you the best language services.
Access Interpreting provides professional interpreting and translation services throughout the Greater Tampa Bay area and Southwestern Florida, focusing primarily on the needs of the Haitian Creole community and a number of other languages in demand locally, including but not limited to:
Additional languages may be available upon request
Among Access Interpreting's arsenal of linguists, there is a core team of interpreters and translators providing language services in: French, Spanish, Haitian Creole, Chinese (many varieties), Russian and Ukrainian. We also have an expansive and ever-growing network of language service providers in a number of other, locally in-demand languages.
Affiliations and Certifications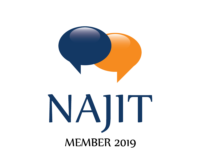 We require all interpreters to obtain their HIPAA Awareness training certification (and optionally their HIPAA Security training certification) to satisfy the training requirement under HIPAA and to provide proof of training.
Daniel Hill
Human Rights watch has stated that the United States government should put a moratorium on deportations amid global pandemic. Deportations policy had previously been relatively uninterrupted. Read how plans will proceed, moving forward.
Daniel Hill
The U.S. is continuing deportation flights, prompting complaints that some migrants are infected with the coronavirus when they arrive in their home countries.
Daniel Hill
Without a doubt, the 2020 Coronavirus pandemic is going to have long-lasting effects on numerous areas of life. In an attempt to adapt, many have found themselves adopting new work methods and trying to maintain productivity while practicing responsible social distancing. The purpose of this article is to explore some of the options for conducting appointments requiring remote interpreting services.